Posts Tagged 'Small Penis Humiliation'
Nothing tells the world you have a small penis more than driving a Red Ferrari sports car around SoCal. And if you're Ashton Kutcher, not all the millions you have accumulated from your films, tv shows and successful tech deals can make up for having a small penis. Not even having Mila Kunis as your new girlfriend can serve as sweet solace for lacking in size. When women are asked: Does Penis Size Matter – the blazing majority would answer: Size Matters. Obviously, size doesn't matter to Mila Kunis, since her former long-term boyfriend was McCaulay Culkin. Mila Kunis must truly fall in love and love is blind and blind to penis size. Hmmm, maybe Mila Kunis does choose her boyfriends for size, wallet size, that is. Jumping from Culkin to Kutcher represented a 10x net worth boyfriend leap to $140 million. Nice!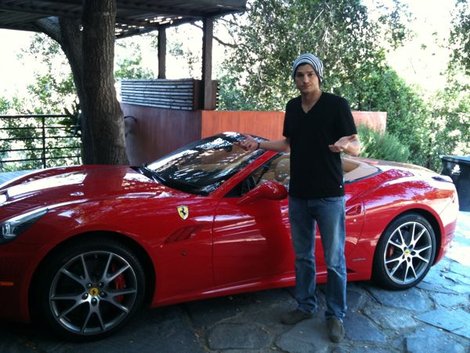 Ashton Kutcher first popped up on the Red Car Small Penis radar when he bought a Red International Pickup Truck, the largest pickup truck in production at the time. It's true! Red Truck Small Penis and Big Truck Small Penis. Double tiny cock whammy for Ashton. And now with his Red Ferrari, Ashton Kutcher continues to buy small penis humiliation on four wheels.
In this clever political satire video by Romney Girl (check her out at RomneyGirl.org), the hot blond Romney Girl dresses as the Swiss Miss (a little homage to Mitt's Swiss bank accounts) while singing along to Aqua's "Barbie Girl" melody. Romney Girl has penned witty and sarcastic new lyrics to the Aqua tune, bashing Mitt for his bourgeois lifestyle, hiding his millions in overseas bank accounts, going "taxless", silver tipping his hair and more. In the opening of the video, she skips up to Mitt in his Red Mustang and asks him "do you have something to hide" which in addition to the money he has stashed in offshore accounts and the tax returns he won't reveal, could Romney Girl be hinting at: Mitt is also hiding a small penis! Why else would she have artfully placed the Mitt Romney lookalike in a Red sports car unless… Mitt Romney Red Car Small Penis!
Mitt and the Swiss Miss Barbie Girl ride around in New York City and various high faluting or fellating places like a mansion with bubbling spa, champagne that popped its foamy money shot and a yacht club. Supposedly Mitt owns a Red Mustang convertible, a midlife crisis birthday gift from his wife! Check out my new favorite small penis humiliation video, Romney Girl, on Youtube. Oops, it seems that Universal Music Group didn't enjoy the parody of Aqua's "Barbie Girl" that Romney Girl used in her video and so the evil corporate magnates (Republicans?) requested that Youtube take down the video.
from a Red Car Small Penis blog reader: yes you are right, it's New York City. the bank is Chase Bank, where you see the flag flying across the building with pillars is the New York Stock Exchange, the bull is a symbol of the bull market for Wall Street and I'm pretty sure where the boats are moored is Chelsea Piers…
Red Car Small Penis previously blogged about high end sports cars being abandoned by their former owners in Dubai as primarily British expats were fleeing Dubai in humiliation to avoid debtor's prison. Now… a red Ferrari Enzo abandoned by its British owner will be going up for auction. This rare million dollar Ferrari Enzo (named after the legendary Enzo who launched the Ferrari sports car), even though covered in desert sand and exposed to the elements for over a year, will presumably go for a high auction price and be refurbished to its former polished look.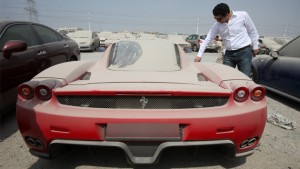 The humiliated British expat, who went from rich to pauper, must be experiencing small penis humiliation as he dumped his million dollar Enzo at the airport due to falling behind on payments and other driving fines then hopped a flight back home with his small penis tucked between his legs. Only 399 Ferrari Enzo models were manufactured and some of their high profile owners include multi-millionaires Tommy Hilfiger and Eric Clapton. This former high profile Enzo owner is surely experiencing the humiliation of taking the tube (British slang for subway) or other public transportation since he most likely lost his job in the oil biz or construction biz when those industries went bust in Dubai. But imagine if any dates find out he used to own and lost a Ferrari Enzo! He will deserve any small penis humiliation verbal abuse these women dish at him.
Do Small Red Cars Attract Small Penis Humiliation…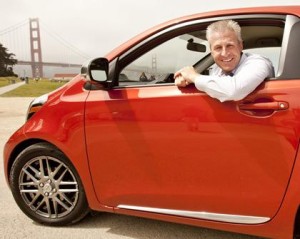 The new Toyota Scion iQ features an averaged 37 mpg, which is nearly the highest mpg of any non-hybrid on the road. Consumers are buying it for its gas mileage and easy to park size in cities where parking spaces are at a premium. The only other car that the Scion competes with on gas mileage and price is the Smart Car. But the Scion features more practical interior space and the Toyota engineering and quality that American car buyers revere. However, the question is, when women see a man driving a red Toyota Scion, will they be thinking small penis humiliation or tiny car – low gas mileage – environmentally aware – city driver? Especially with a tiny Red car, will they be thinking tiny cock humiliation? Red is a popular color with the smaller cars. The Red Car Small Penis blog can debate if Red is just a stand-out color for smaller fuel-efficient and city cars such as the Smart Car and Fiat 500 and Mini-Cooper as the Red color is reminiscent of Red toy cars. Since the Scion isn't exactly a Red sports car a la the Red Car Small Penis humiliation Ferrari or Lamborghini, will Red Toyota Scion drivers attract small penis humiliation?
Small Penis Humiliation Addiction can take many different forms. But in this case of SPH addiction, it's "auto-eroticism" and Red Car obsession. This subject of addiction and obsession professes his love for Chase and kisses Chase, the only thing is: Chase isn't his boyfriend. Chase is his car. Specifically, a Red 1998 Monte Carlo. He is compelled to stare at Chase during the day on his work computer's screensaver and he also sleeps with a little toy red car named Dylan every night. It's one thing to drive a red car, but it's another thing to love, as in really love a red car. Objectophilia, loving an object, is a strange fetish, obsession and addiction. And since his car is named after a dude, it seems like displaced gay affection.
Imagine the small penis humiliation this red car small penis owner now experiences since he and his car were featured on TLC's "My Strange Addiction". Girls have to be freaked about a guy who gets "intimate" with his car.
I originally blogged about Tommy Hilfiger and his Red Ferrari several years ago when I was running my small penis humiliation blog Tumblr style. The former Red Car Small Penis phone sex blog featured small penis humiliation photos accompanied by short and sassy Red Car Small Penis descriptions. Back in 2009 my opinion was that Tommy Hilfiger and his Red Ferrari Enzo definitely reflected the red car small penis syndrome. My opinion hasn't changed. For Tommy Hilfiger, a multimillionaire, buying a Red Ferrari Enzo would be like me buying a used Dodge Neon. And while wealth has its privileges, we are what we drive. That is one of the bottom lines of car ownership. Our car is the shell that the world sees and connects to us, it is a dramatic and powerful presentation of our selves, our battle armor that goes out on the road.
Tommy Hilfiger used to drive a vintage Jeep Wagoneer that was lovingly restored down to the wood side panels. (Pun intended, these old wooden side paneled cars are known as woodies.) This was the old Tommy Hilfiger, conservative family station wagon driver, who then upgraded to his mid-life crisis toy, the Red Ferrari Enzo. No doubt that people recognize Tommy Hilfiger and his Red Ferrari Enzo in Connecticut where he lives and cruises. But women will wonder when they know that the American driver of a Red sports car is rich, whether the Red sports car is a conspicuous symbol of wealth (with a dash of mid-life crisis) or small penis humiliation.
Men who drive cars or pick-up trucks with special suspension customizations to lift their cars or pick-up trucks and install oversized tires may as well be advertising to women that they need to lift their penis size as well. Women who see these lifted cars or trucks are only thinking that the drivers are psychologically trying to enlarge their penis by installing penis extenders on their rides. Lifted cars are small penis extenders on wheels. Pathetic! Women are not impressed by lifted cars or trucks, rather, they are only thinking: small penis humiliation on wheels. Most women know that men who are driving lifted cars or trucks with special lift apparatus, should be buying penis extenders instead and working on lengthening what really needs to be lengthened or upsized, not the height of their cars or pick-ups and not the size of their tires.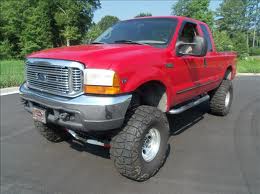 Every time I see one of these lifted pick-ups or cars, even if it's a low rider in Little Havana, I think: lifted car, small penis. The funny thing is that most of these lifted cars and trucks are Red! Which is more evidence of Red Car Small Penis humiliation on wheels. Plus a waste of money! Men should be spending the thousands they spent on customizing their cars or trucks on something that matters, not their small penis mobiles.