There's a fun new internet meme going around. Thanks to photo manipulation software and websites where anyone can upload a photo and play with various photo editing features, anyone can make their little dick look bigger, haha, no, that's not where this Red Car Small Penis blog is going. The new meme sweeping the web is the Smart Car vs. Corvette, Smart Car vs. Maserati, Smart Car vs. Ferrari, etc. The Smart Car "memers" takes popular sports cars and shrink or compress the sports cars into Smart Car sizes like this: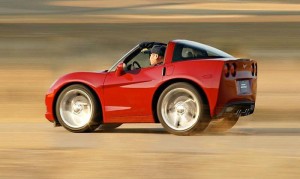 and this: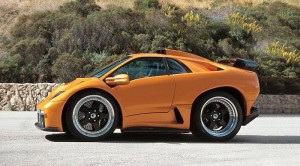 Realistically, this is what chicks think of the tiny penis size of men driving a Corvette, Ferrari, Lamborghini or Maserati anyway, especially if the men are driving Red models like the Corvette above. And since we know Orange is the New Red, women would think the same thing of the small penis size of the driver of the orange Lamborghini Diablo, also above. I wonder if any of the car manufacturers will catch on and make Smart Car versions of their gas guzzling sports cars?
BMW already has. BMW is set to release a smaller Bimmer, no, not the mini-Cooper which has been out for years, but a smaller scaled down BMW sports sedan. Gas prices and energy consumption woes are (literally) driving auto makers around the world to scale down on car sizes and maximize gas mileage. So when a chick sees a photo of a guy driving a Corvette, Ferrari, Lamborghini or Maserati, she thinks the driver has a tiny cock regardless as to whether the photo has been Smart Car meme'd.